Artist profile: Sheryl Parsons
Sheryl Parsons is a Colwood artist whose goal is to reveal the beauty and wonder of creation through her paintings.
Sheryl's artwork pays special attention to nature subjects where the sunlight has created extreme contrasts. Attention to the brushstroke comes from her love affair with artists such as the Tom Thompson, Emily Carr, Vincent VanGogh and Paul Gauguin.
Several of her works are displayed as street banners throughout Colwood, inlcuding Make Time, Olympic Majesty, Arbutus Loop, Battle Tree, Forest Parade and Toward the Point.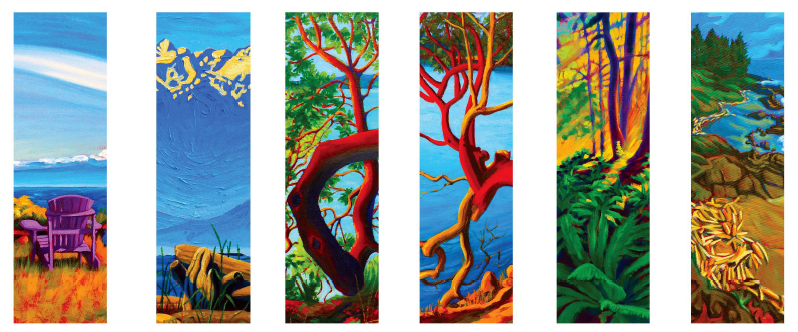 Learn more about Sheryl Parsons at sherylparsons.ca
Share on Facebook
Share on Twitter
Share on Linkedin
Email this link